Kasey Taylor and Karl Pilbrow talking about their 'In The Zone' new EP
Kasey Taylor and Karl Pilbrow return to Sudbeat with an exciting new double header including 'In The Zone' and 'Mount Epicon'.
Since their last EP, the pair have been busy with releases on Kasey's re-energized Vapour Recordings, Visceral, The Soundgarden, OneDotSixTwo and more. Kasey is one of Australia's best-known exports. Already a Melbourne hero before John Digweed scouted him in the mid-90s, Kasey's incendiary DJ sets were the stuff of legend which intensified his newly global status. A force in the industry for nearly 3 decades, he owns 3 labels of his own plus releases on countless others, but it was his creative renaissance in 2019 that has catapulted him into new territories and garnered him new fans.
If Kasey is considered a pioneer, then Karl represents his legacy. A current face of the city, Melbourite Karls meteoric rise is purely down to his dedication and talent. Known for his atmospheric and uplifting sound, Karl has shared the stage with many of his heroes already, who in turn are fast becoming his most loyal fans. 'In The Zone' is a classic 'meeting of minds' collaboration. A funky tom percussion leads us into shimmering arps and bass sweeps before the main tribal bass pattern tears a hole in the dance floor. Deep and wildly hypnotic, the track grows with tempered menace toward and satisfying main break, after that, the floor ignites! 'Mount Epicon' starts with phased sonics, shakers and bongos before lighting up the room. As the Reese bass hits the whole floor is awash with waving arms and happy, contented dancers. A masterclass you'd be a fool to miss."
Right after the EP came out we managed to sneak in a short interview with both Kasey and Karl on their new EP and their upcoming summer gigs.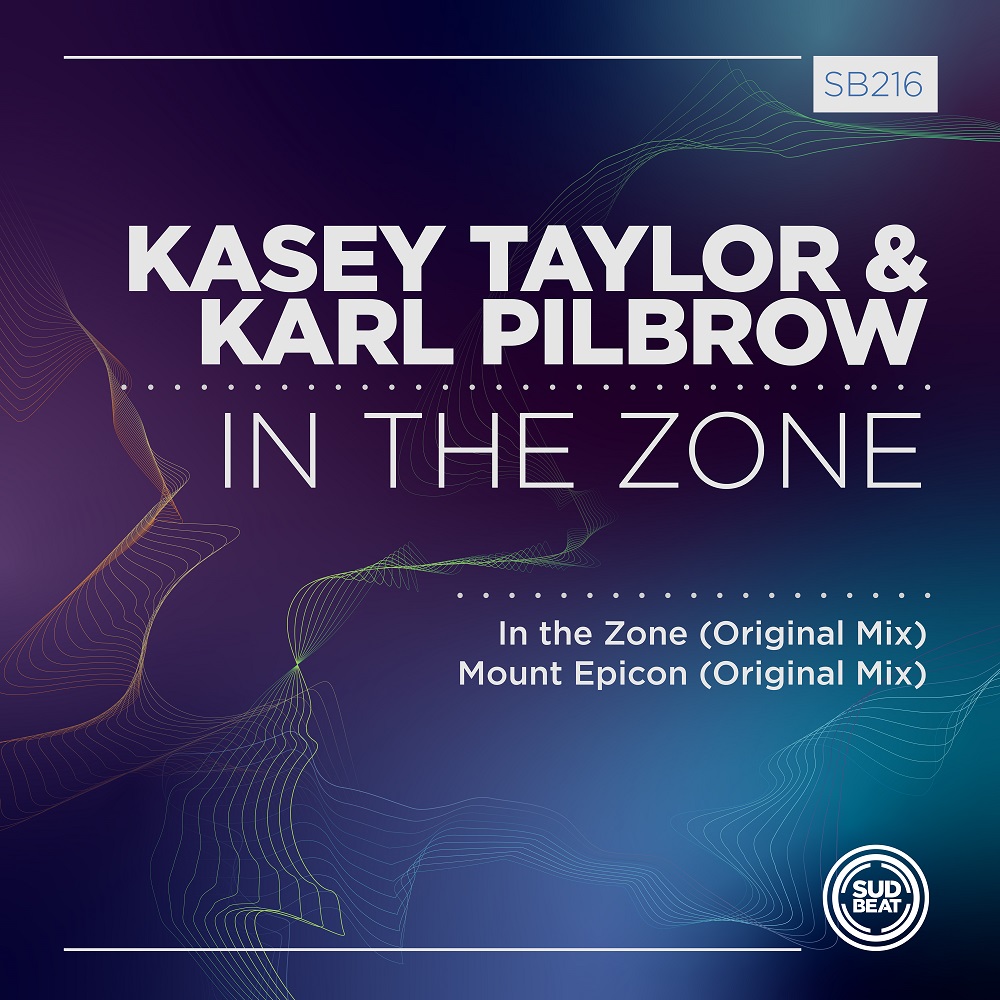 What does the title of the EP 'In The Zone' refers to?
This Ep was created at the time when Covid was at it's peak and the world was in lockdown. When we worked on this track and did our first save for it we needed some kind of name too be able to save the file and the name we used was 5K zone. At the time in Melbourne we had lockdown restrictions where you couldn't travel more than 5kms from your home unless it was for essential services. After a while we looked at a name change and just decided to go for 'In the zone' as in a reference to being 'in the groove' creatively or in the moment. I think most people associated with the music industry know the term or have used the term being 'in the groove' when they feel they are in a good moment whether that be in a set or in the studio. So being in the zone or in the groove pretty much means the same thing. It was an easy tweak to be able to keep part of the title yet take it away from anything Covid or lockdown related. To be honest though, we felt more 'in the zone' or 'in the groove' while we were writing Mount Epicon. It was one of those ones that came together in one session and we were definitely in a good moment during the making of that tune.

What inspired you in the process of producing each of the tracks on this EP ?
Inspiration during this period was tough to find due to the circumstances of lockdowns around the world. Most people found it mentally challenging at some point in time without being able to go out and have that connection with people and music and it was hard to draw inspiration at this time for sure. We knew that although this was a tough time for all it was also a good time to knuckle down creatively and try and get ahead with having a few releases under our belt. Usually when there are no lockdowns we are all touring around the world and are normally complaining about not having enough time to be in the studio. During lockdown we were given that chance but it was also hard because the lockdown wasn't on our personal terms and was forced upon us, so it was hard to overcome the challenges mentally to be able to find a way through the lockdown barrier and get in the studio and get creative. Once we overcame that and eventually got in there things started to take shape and In the zone was the first track written under lockdown. We had another track on Vapour Recordings titled Edify late last year which was a lot more on the organic house vibe so when we decided to do this EP with Sudbeat in mind we wanted to come up with something a bit more up and go…
What kind of ambiance you were aiming to achieve in this release?
Ambience wise we never really go into the studio and say, let's write a record that's on this vibe or that vibe. Sometimes we've gone into the studio with the intention of going for a vibe or a certain idea or sound only to come out the other end with something completely different! The only thing I know is that once we had 'In the Zone' down we felt that it was a tune that would hopefully go to Sudbeat, which it did so we wanted something to compliment it and not sound too similar to it so we wrote Mount Epicon straight after it and we wrote that with the idea of pairing it up with In the Zone if the end result came out how we kind of wanted it too.
What were your working tools and some of the techniques you used in the studio when producing the tracks?
Kasey Taylor: We wrote both of these track on Ableton. Karl has always been on Ableton and I have recently converted over to Ableton from being a life long logic user. I find the creativity so quick and easy to get things rolling and get a groove going. In terms of technique, I really love manipulating sounds and samples so Ableton is super speedy to work on because of the way I like to work. I don't like to over complicate things, it's all about finding the right sounds in the right frequencies and space and then throwing that little bit of glitter on top to polish it off. I love to use lots of FX and resample the FX as I feel that Fx can create and extra layer of sound or rhythm or texture that you cant normally achieve with a straight up synth. I also love working with vocals for the same reason. No other instrument on earth can create the sound or feeling of a good vocal. I guess that's the glitter on top with Mount Epicon. It's a very subtle vocal but it's super catchy and hypnotic.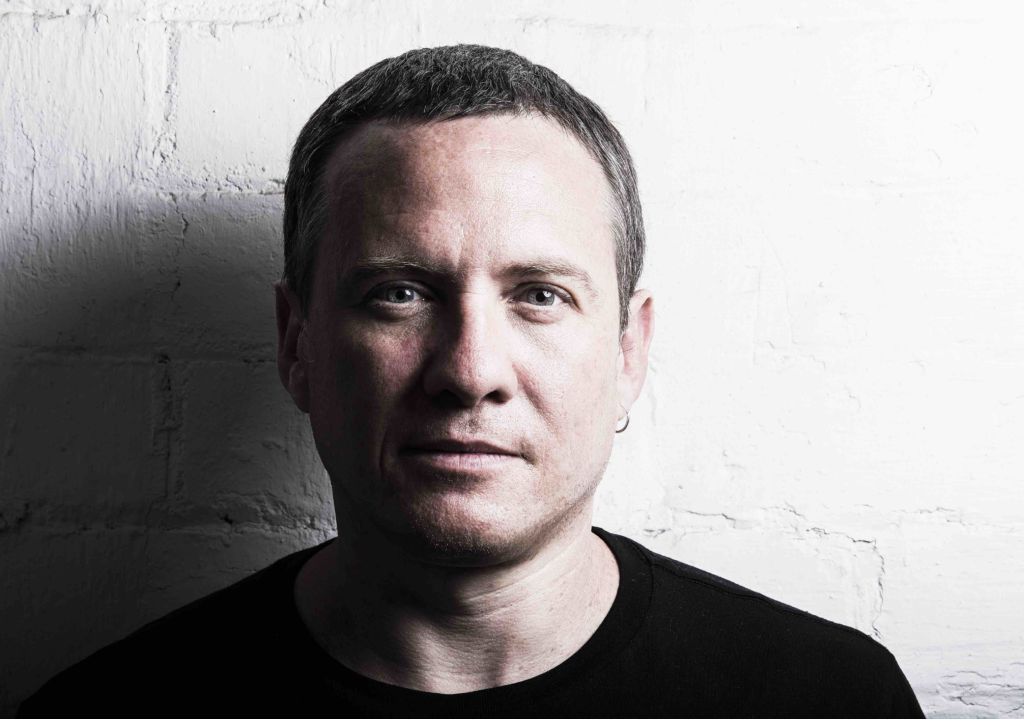 What is coming next under your sleeve and being cooked in the studio?
Kasey Taylor: I have an EP titled 'Impressions' which I have literally just finalised the package on. I'm waiting on one more remix and then it's good to go. Label wise I'm not sure where that one is going yet. I also have another EP on my own label 'Vapour Recordings' coming soon. I've just completed two remixes as well. One for the Antix 25th anniversary which will be on Iboga and another one for my friends down in Australia 'The Journey', which is a remix I've done with my old studio partner Chris Meehan. I also have a collaboration with Gai Barone which we need to get a move on with and Karl and I also have another EP which we are working on at the moment, who knows maybe that one is our Sudbeat 2023 release? 😉
What are your touring plans for the upcoming summer season?
Kasey Taylor: The Summer season has just finished here in Australia so I'm in the process of preparing my up and coming tour of Europe. I have the Sudbeat Showcase at ADE along with gigs in Lisbon, Ibiza and Hamburg so far and a couple of other ones in the pipeline which aren't confirmed as yet then it's back to Australia for the summer festival season at the end of the year.
Karl Pilbrow: I'll be heading to Europe for ADE as well looking at locking in a few shows while I'm over there. Once I'm back in Australia the summer season is looking to be quite busy.
Any particular venue or festival that you are really looking forward to play at in the coming months? and why?
Kasey Taylor: I'm really looking forward to the Sudbeat showcase at ADE simply because it's been 3 years since we've all been able to travel plus the fantastic line up really excites me. I think I'm just as happy to being able to travel again as I am playing gigs. Other than that I'm really looking forward to the whole tour overall and then I'll be back here in Australia with my commitments to Rainbow Serpent festival and a new festival we have here called Interstellar Groove as well as one in Sydney called Return to Rio.
Karl Pilbrow: Im really looking forward to playing at Return To Rio here in Australia, its been a festival that has been on my radar for a while.
Grab your copy of their EP here.
---
Reader's opinions
---