Interview: Clemente – Techno Station
Ahead of his long-awaited debut album Akelarre, which will be released on September 23rd, Valencia-based multi-instrumentalist, Dj & Producer Clemente teases us with a third track of the project entitled 'Now I'm Fucked Up'. Continuing to demonstrate his versatility when it comes to composition, Clemente now takes the energy to an even higher level than previous singles. This latest record is characterized by broken beats and a contagious voice that is leading the way into rolling metallic percussions and sophisticated melodies. We sat down with Clemente to discuss the new single, his upcoming album and more…
Hello Clemente! Thanks very much for your time to talk to us. How are you today?
Hi Guys, it's my pleasure, thanks for having me!
I'm doing great thanks, enjoying the end of summer and looking forward to the release of the album.
Please can you introduce yourself quickly to our Techno Station TV readers?
I'm a producer and Dj based in the eastern part of Spain, Valencia, passionate about old synthesizers, experimentation, ancestral cultures and electronic music. This is reflected in my art. I consider myself a quiet, nocturnal, nature and animal lover who spends a lot of time playing the piano from which most of my ideas originate.
Where are you answering this interview from?
Right now I'm sitting in my studio chair taking a short break, here in Valencia. I live in the outskirts of the city surrounded by nature, I give a lot of value to the moment of creation so I consider it essential that the environment is perfect for me.
How would you describe your particular brand of electronic music?
I don't like to define my music as it is influenced by different styles and genres but I think I have found a place where I feel very comfortable which is focusing all the energy on the groove of house and experimenting with the textures of synthesizers. I love to see how organic percussions mix with the electricity of machines, I try not to follow a certain formula so every day I work on a new different project.
How has 2022 been for you so far? Any particular highlights?
Wow, this year has been intense! I've become a father, I'm releasing an album, I've released music on my favorite label and I've played my first international dates, what else? Hahaha.
If I have to highlight a musical moment it's the B2B with Yamil in Venao (Panama), 8 hours with the dance floor on fire in front of the beach with the most beautiful sunrise I've seen to date. It was one for the books.
We've just checked out your amazing new single "Now I'm F*cked Up". Can you talk us through the release?
This is one of my favorite tracks from the album and will be released on Friday August 26th on our label Pieces of Life. I'm very happy with the acceptance it's already getting from a lot of industry peers.
How does your creative process start when making a record like this?
The first thing I created in this track was the bass line, then I adapted the beat, recorded several percussions, a real hi-hat, a shaker and several melodies with the Prophet, I always try this one first! while developing the track I realized that I needed a vocal so the development was very fast since I had all the elements 🙂
We understand this single is taken from your upcoming album "Akelarre". What can fans expect from this record when it drops at the end of September?
¨Akelarre¨ is a mix of all my influences, there is a lot of track but there are also very cinematic soundscapes. I am very happy with the result as it has been a very intense experience and I have learned a lot in the process. I've noticed how little by little my sound has been refined, becoming a bit minimalist.
People will hear experimentation, groove, exotic melodies, ethnic instruments, some piano pieces and several collaborations with artists and friends that I admire such as Thimble, Yamil, Adrian Roman, Djolee or G.Zamora.
More on production – what are some of your favourite pieces of studio gear? Are you big into hardware?
Of course I am, I don't use VST very much, they make me spend too much time listening to sounds and I prefer to invest it in creating from scratch.
My favorite studio pieces are the Prophet 6, Juno 106, Moog sub 37, an old tascam tape recorder and my two precious 1173's, I don't know what I would do without them!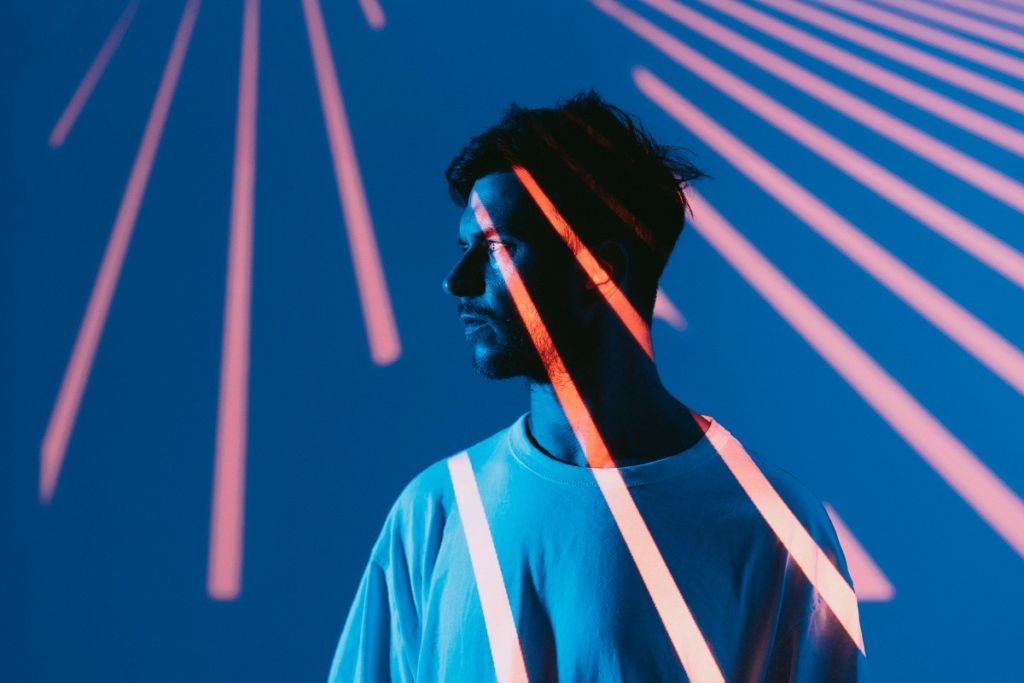 Are you planning some other new music and projects soon that you can tell us about?
I'm always planning new music, I have several tracks that I haven't put on the album by concept but will soon see the light. I'm working on creating new music together with Thimble and Yamil and on the other hand, shaping the new band project with Edu imbernon which is called Imbermind.
Any final words for our Techno Station TV readers?
Thanks for taking the time to know a little more about me and of course, see you on the dance floor very soon 😉
Clemente – Akelarre will be released on September 23 via Pieces of Life
---
Reader's opinions
---